K-8 Curriculum at St. Vincent de Paul
Choosing a Catholic school for your child means you're providing them with a premier education that will have lifelong benefits. At St. Vincent de Paul, we use the Archdiocese of St. Louis's Unified Curriculum, which provides consistency among all parochial schools in the diocese.
Archdiocese Approved Education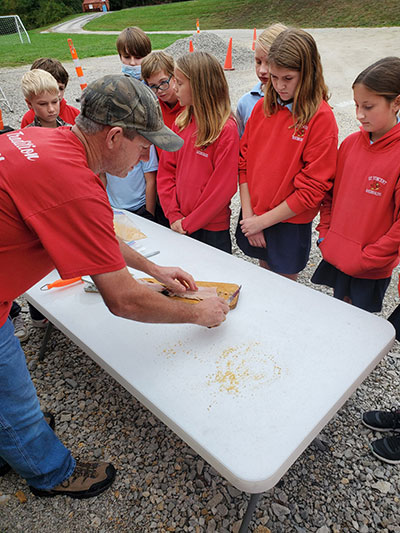 We're a part of the Archdiocese of St. Louis's more than 100 Catholic elementary schools educating children in preschool through eighth grade. Like others in the diocese, we provide strong and vibrant programs that incorporate instruction in subjects from fine arts and physical education, music, life skills, and more. We recognize that technology is an important pillar of education today, and use it in our courses. STEAM (Science, Technology, Engineering, Arts, Math) is taught at all grade levels and students visit the library weekly.
Click on the button links below to view the curriculum for each grade level.
Other special curricula include:
Life Skills, Grades 5-8
Acts of Service, Grades 7-8
Sacrament of Reconciliation, Grade 2
Sacrament of First Communion, Grade 2
Sacrament of Confirmation, Grade 7 or 8
Each class is created with the goal of enabling our students to learn and grow to their full potential.
Additionally, we provide religious education classes, sacramental preparation, liturgical and prayer opportunities, and the ability to serve our friends, neighbors, and ultimately – Christ – in everything we do.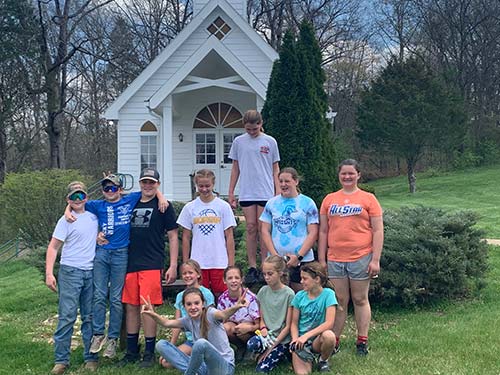 Worship Opportunities
St. Vincent de Paul students attend Mass twice each week, Wednesdays and Fridays. Families and guests are invited and welcome to attend these Masses. Our seventh and eighth grade students lead readings, responsorial psalms, and petitions.
We recognize that not all of our students are Catholic. We teach them the foundation of the Catholic faith, and while they attend Mass with their peers, students can opt out of activities that do not align with their faith. They are asked to participate in sacrament lessons to gain a deeper understanding of the Catholic faith, but they are not required to attend sacrament events.
Learn More
For more information about what we teach, reach out. We're always happy to answer questions about our curriculum or to provide a tour of our school.